Happy Halloween everyone! I'm in a Christmas mood today though because it's time for another Winter Wonderland challenge. Our theme this week is Pick and Mix so we'd like you to choose three different embellishments from the following: brads, pearls, gems, ribbon, lace, pins, snowflakes, flowers (and tell us which three you've used). I wanted to be greedy with my pick and mix because I usually use most of these things! But to help me resist temptation I went for a smaller card size and kept my layout really simple. The three embellishments that I've chosen are pearls, ribbon and snowflakes. I have also used:
Image (My Snowman Friend), s
entiment (Christmas Wishes), p
aper ('Twas the Night) - Lili of the Valley
Diamond Dust - Live and Love Crafts
Chunky white frantage - Samuel Taylors
Our sponsor this week is The Paper Shelter who are generously offering a $20 voucher to the lucky winner: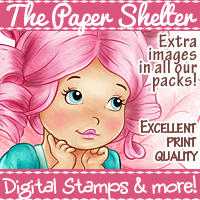 There is some beautiful inspiration from the DT over at the Winter Wonderland blog - I hope you can join us!
Thank you so much for looking!
Rebecca.